The top movie of 2019 for me was Rocketman. I've always been an Elton John fan since I was a child. Taron Edgerton portrayed this living legend on the big screen amazingly.
Since watching Rocketman in the movies, I have rewatched it many times and listened the soundtrack even more. As with any more that inspires me, I look into the costumes as well!
The difference for this cosplay compared to my others is…this is a real costume that was worn by the one and only Elton John. It wasn't created for a film franchise, it's real life. What iconic costume am I talking about? The LA Dodgers baseball outfit of course!
This cosplay has got me using a few different mediums which I haven't used before, namely rhinestones and a baseball cap so far in the progress of making Elton. I have also acquired blue, red and white glitter iron on from Conect to use with my Cricut® for the lettering details. I have a shiny sparkly jersey fabric as well to create the baseball outfit with as well (also from Spotlight Stores)
So far I have created the hat. I picked up a cheap baseball cap, and cleared MANY Spotlight stores out of blue rhinestones for the hat alone. I lost count at 5,000.
I started with measuring out and sketching the "LA" logo on the hat with a fabric marker, once I was happy with this the process started. Each rhinestone (blue, white) is individually handplaced on by myself. This is finished with a bigger square rhinestone around the brim with the aim to recreate the actual hat as close as possible. The bigger rhinestones are held in place with fabric glue and like the smaller rhinestones covered with clear nail varnish to give them a bit more stability in place.
I also was lucky to pick up a pair of shoes to go with the my cosplay on clearance!
Next steps will be the actual clothing. My Elton will be debuted at Supanova on the Saturday in Melbourne. I won't be hard to pick out from the crowd with my hat alone.
I would love to recreate more of Elton's iconic outfits in the future as well! Stay tuned for more progress of my Elton.
I will be posting regular updates on my Instagram as well.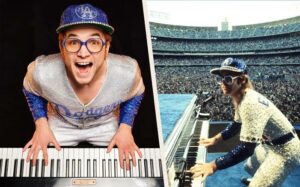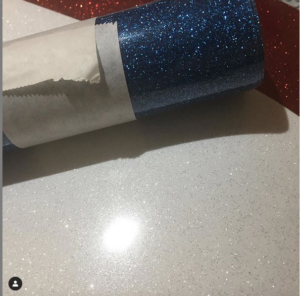 Conect Enterprises Siser® Glitter Iron on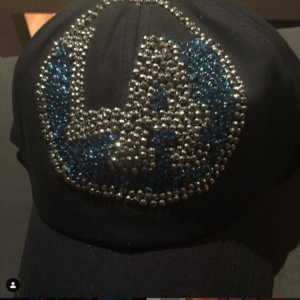 The start of my rhinestoning journey for the hat.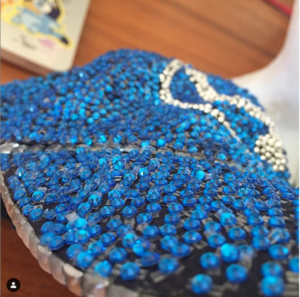 The hat detail is incredible.