When it comes to cosplay competitions I have done it all: entered, won, judged, hosted (a parade) and organised them!
Organising a cosplay competition is something I never thought I would do…but it happened in the form of the Bendigo Cosplay Contest.
This happens each year as part of Bendi-Con. I started this competition a few years ago and each year the number of entrants grow!
Bendi-Con is a great event each year, and is a bonus as I don't have to travel 2 hours away for a convention!
I have an awesome cosplay competition crew as well:
Judge:Ahribelle
Judge:Heidzdee
Wrangler:Amy
Wrangler Assistant:
Judging a cosplay competition is a fun challenge, it is so hard to make a decision on winners as everyone looks great!

Main photo:
Ahribelle as Sunset Dragon Mor'du, Heidzdee as Rapunzel, Peachette as Joker/Harley and myself as Lady Loki at Bendi-con 2019.
Photo by Deshi Will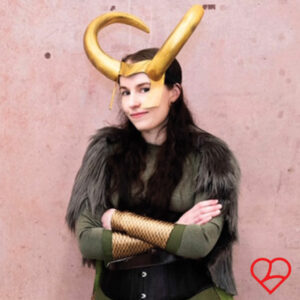 Lady Loki at Bendi-Con 2019
Photographer: Deshi Will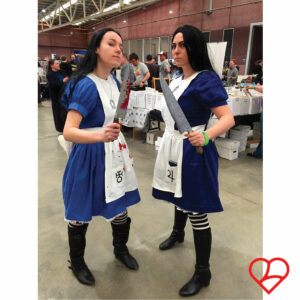 Double Alice with Ahribelle at Bendi-Con 2018.