Cricut® projects don't have to be big and fancy, sometimes its the quick little custom projects that bring you joy!
These past few months have been a struggle to get creative, I am sure that I am not alone in saying that.
I've created a few small projects on my Cricut to get the creative spark back again.
With the current situation the economy (and postage) hasn't been the greatest…especially for overseas purchases….so I created a custom Good Charlotte hoodie for myself using the artwork from Generation RX album. I recreated the Good Charlotte writing on the back of the hoodie (as it is a standard font) and used the GC logo for the front. I already had the vinyl from Spotlight Stores in my stash, so all up this project cost me $12 (the cost of the hoodie). I used my Easypress to apply the vinyl to my hoodie (not only does it apply vinyl perfectly, but works as an iron in general for pressing too…especially great when you need to iron a cape or cloak!)
For Mother's day I created a very quick card for my mother from…my dog. I found the dog artwork on the noun project, worked out a cute little card size (my dog is a maltese shih tzu so I didn't want to go too big!) and got my machine to draw the image and writing, and cut the card out.
My latest little project with my machine was cutting out a design I had created as part of my graphic design course 9 years ago. It is a simple white rabbit, in the form of a playing card. It was good to look back at some past work and recreate it in paper form.
What have you been working on during lockdown?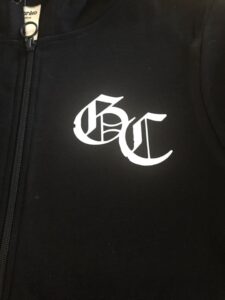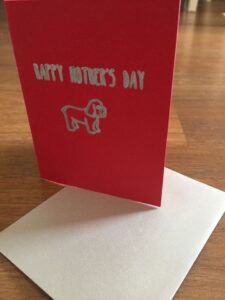 A quick little Mother's day card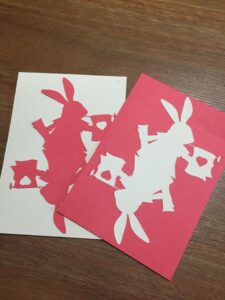 Something old, turned into something new.